FASHION fox
is a British fashion blog run by women's fashion insiders based in London.
With hot fashion tips, styling, fashion and beauty advice Fashion Fox takes you on an adventure in fashion.
So you've spring cleaned your wardrobe, you've watched the runway shows picked out the colour trends you want for you clothes, but what about your hair? Spring is the time when we wake up and take off the beanie and have a long hard look at our hair, is our hair saying what we want it to say about ourselves and our wardrobes? And as ever this season with the new colours of pastels, ice cream shades, softer blues, shirt dresses and pyjama trousers, our clothes are telling a very different story from last year, so what are you going to say to the world with your hair colour? We look at hair colour trends and ask how can we make them work for us and just how much fun can we have with a bottle of hair dye? We ask a colour expert Neville Zammit, Colour Expert at South Molton Street branch of Salon Sassoon for top hair colour tips.
BLONDE
Blonde is back, allegedly they have more fun, but I always ask this but can brunettes go blonde without ruining their hair? And what is the process?
Bleaching the hair does damage and dry the hair, so as part of your regular hair care routine intensive treatments are important. I would advise going from brunette to blonde in stages over a six month period, by colouring the hair once every six weeks, by adding lighter tones and highlights. It is possible to make the transformation in one session but will need to be achieved by bleaching the hair and ensure you're ready to sit in the chair for 3-4 hours!
How can natural blondes enhance their hair?
I would always blend a bespoke combination of tones together to create a perfect shade that's true to my client's needs and personality. For natural blondes, lighter and darker pieces through the hair will create effortless movement.
How often should bottle blondes get their roots done?
Every blonde is unique and nothing beats the look and feeling of freshly coloured blonde hair. I would recommend that clients who have an 'all-over' colour to visit the salon every 6 weeks to ensure optimum colour that shimmers in the light is achieved. For those clients who have highlights a visit every 10 weeks is recommended, longevity is far greater than 'all-over' colour.
Any tips for keeping blonde hair from going yellow in the sun?
Every colourist's favourite tip for maintaining beautiful, vibrant colour in the sun is to wear a hat! When on holiday or in the sun, don't forget to apply sunscreen to your hair as well as your body! Mist all over with Sassoon Professional Halo Hydrate which protects against UV. If you're not a fan of covering hair with a hat, tie long hair into a knot at the nape of the neck and keep short hair slicked back behind the ears and opt for a headscarf to keep in place.
BRUNETTE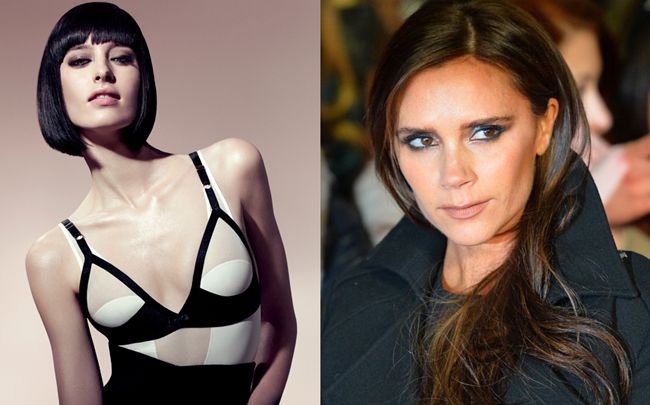 What's an easy way for a dark brunette like me to update their colour?
If you have a great natural shade of brunette, so for an inexpensive low commitment colour I would recommend a colour enhancer. This will boost her natural tone and give her beautiful coloured hair that shimmers and shines. Lowlights or subtle highlights will add depth; it grows out very easily so no need to worry about maintenance!
What is your most requested brunette colour?
CHOCOLATE! When it comes to brunette shades, my clients always seem to what hair colour they can eat; chocolate, caramel and honey shades!
How should brunettes maintain a glossy mane?
Shine is key for brunettes - instantly making the hair look thicker and healthier. To maintain your colour as long as possible use a shampoo and conditioner, such as Sassoon Professional Illuminating Clean and Condition that will lock in colour longer and leave your hair glossy and beautifully lustrous.
RED
Who is the most popular red head that customers want to emulate?
Isla Fisher is the most popular at the moment; her soft coppery colour looks great with paler skin tones. My favourite red head celebrity is Florence Walsh, she isn't afraid to push brighter tones of red and with all her amazing Givenchy outfits she has been spotted in lately, who wouldn't want her strong, sexy look!
There is such a spectrum of different reds - which would you recommend for different skin tones?
Definitely. Red is a great colour with a huge spectrum from flame-haired goddesses to rose gold's and burgundy. If you have an olive skin tone deep, warm burgundies and ruby reds are great for your complexion. For paler skin tones hotter and more coppery tones are what you should opt for.
The intense tomato toned red makes a statement and this girl is addicted to the attention that comes with it – a true party girl. For a slightly toned down version of the fiery red, a shade darker creates more of a natural and feminine look - it softens features and is not so in-your-face colour.
How can natural redheads enhance their colour?
Once again a colour enhancer allows you to experiment with a layer of all over shimmering colour, giving your hair a super glossy boost. It is always important to compliment your natural colouring, skin tone and complexion. For a natural redhead, pick a colour close to your own- a deep mahogany works well. Pieces of strawberry blonde and lighter shades can add a sense of depth and thickness.
FUN COLOUR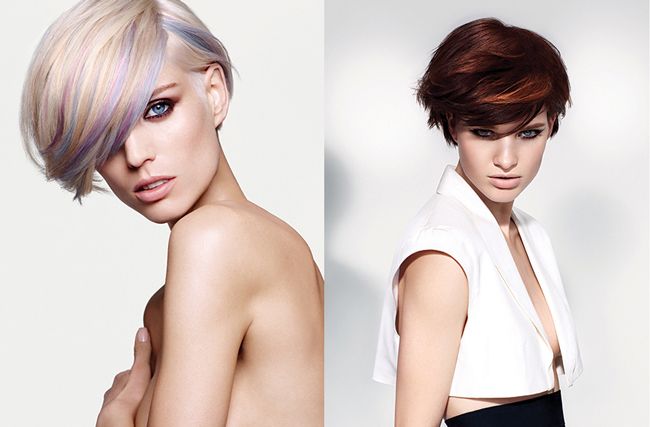 How can I embrace fun colour in a subtle way?
Hair colour is now an accessory and a part of your status – I think more and more people are experimenting with colour. Of course there'll always be those who prefer or suit the more natural hues, such as Kate Hudson's healthy, honey colour or Kate Middleton's rich chocolate tresses.
What vibrant shades would you recommend for blondes, brunettes and red heads?
Blondes who want high-statement colour should experiment with vivid bottle greens, which can enhance the details of the haircut. For a softer, dreamy look pastel shades will instantly inject femininity.
Red heads should embrace hotter, fiery shades from the spectrum ultimately creating an instant depth to your colour.
Brunettes should be inspired by colour-rich gems and peacock shades. A well placed and considered pop of colour will add a colourful confidence to your look.
DIP DYE…what are the options?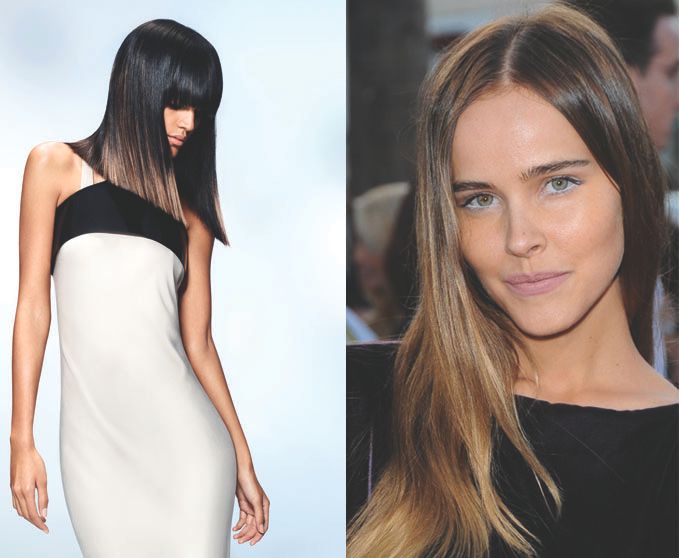 Dip-Dye or Ombré is achievable on most hair, but not so suitable for somebody who has short hair – I believe it works best on longer hair that is not overly layered. I always recommend to my clients who ask for the Ombré look to go for something soft and subtle so there is no definitive line created in your colour!
comments powered by

Disqus
x
Email Post
You can email the Post below to a friend. Simply fill in the form and click send.
Post name: