FASHION fox
is a British fashion blog run by women's fashion insiders based in London.
With hot fashion tips, styling, fashion and beauty advice Fashion Fox takes you on an adventure in fashion.
Ronen Chen is one of Israel's most renowned and enduring designers. For the past 17 years he has made his mark designing signature elegantly understated women's clothing. Available online but well worth visiting his concept store in Marylebone on Quebec Street in London. Now is the time to discover his work for yourself and grab a bargain in his end of season sale. Working in minimalist palettes based on monochromes, he transforms white into luminous forms. Fashion Fox interviews this enigmatic designer and discovers why he loves women and designing for them.
What was your inspiration for the brand?
Ronen Chen is an international brand, it isn't specific to any place or time. The clothes appeal to any woman who wears them from London to Tel Aviv and Montreal to Los Angeles, she could be any age, and she can wear my designs to any occasion. This versatility is part of my philosophy.
Why is white such a key colour for you?
My colour palette leans heavily on monochromes and neutrals. I love the direct simplicity and freshness of crisp white on tanned skin. White to me, gives the sensation of calmness and cool, and leaves a lot of space for the woman within.
What is your personal vision/philosophy about design?
Design should speak for itself. I prefer to create a strong design that has a clear concept. I am constantly searching for new ideas, but they should all speak the signature language of my fashion house.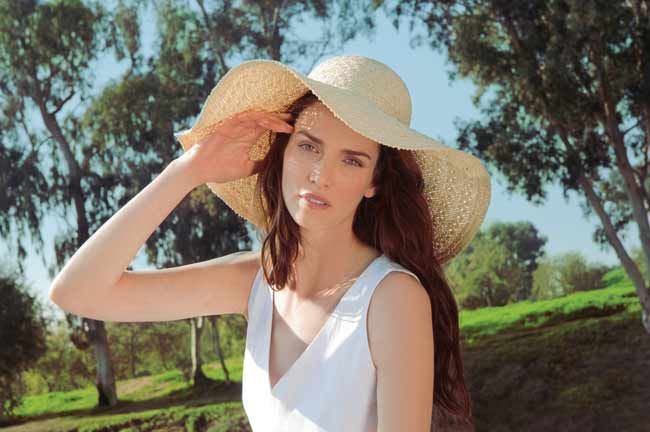 What excites you about this summer collection?
The collection is inspired by geometric urban city skylines and contrasting cool, bright white summer coastlines. The summer collection is chic and stylish yet is designed so that pieces are investments for the wardrobe, timeless fashions.
What should we expect from your AW13 collection?
AW13 sees a return to our classic minimalism aesthetic, silhouettes are clean and simple whether loose or fitted. The collection takes inspiration from urban landscapes and channels geometric forms and structured shapes whilst maintaining its flattering wear-ability.
comments powered by

Disqus
x
Email Post
You can email the Post below to a friend. Simply fill in the form and click send.
Post name: