FASHION fox
is a British fashion blog run by women's fashion insiders based in London.
With hot fashion tips, styling, fashion and beauty advice Fashion Fox takes you on an adventure in fashion.
Admit it, however much I love austere avant gardism in fashion, there will always be a place in my hard for a beautiful gown and I bet you do too…even if it is a secret love. Fashion in Motion returns this year on July 19th at the V&A Raphael gallery, this free event allows fashion fans to see great designers work up close and experience the magic of the catwalk show. This year sees one of the UK's most successful independent designers Jenny Packham take to the runway. 2013 is the 25th anniversary of Jenny Packham who is known for her flowing glamorous evening gowns such as the one here modeled by Erin O'Connor and bridal dresses.
Renowned for detail and embellishment and luxury Jenny's work is sold in showrooms around the world. Jenny's work is womanly and elegant with a sense of Hollywood drama. Her work is regularly worn by some of the great actresses of our time to the Oscars and Golden Globe ceremonies. Unlike many of her contemporaries she is capable of making women look beautiful whether they have the perfect figures of Cameron Diaz and Kate Hudson or the womanly curves of Kate Winslet and Dita von Teese and voluptuous stature of Adele.
Jenny's work is a favourite of the Duchess of Cambridge including the elegant suit she wore for the Queen's 60th Anniversary service, with this outfit Jenny's cutting made a heavily pregnant Kate look lithe and light on her feet. Jenny designs both ready to wear, couture and accessories and wonderfully opulent jewellery.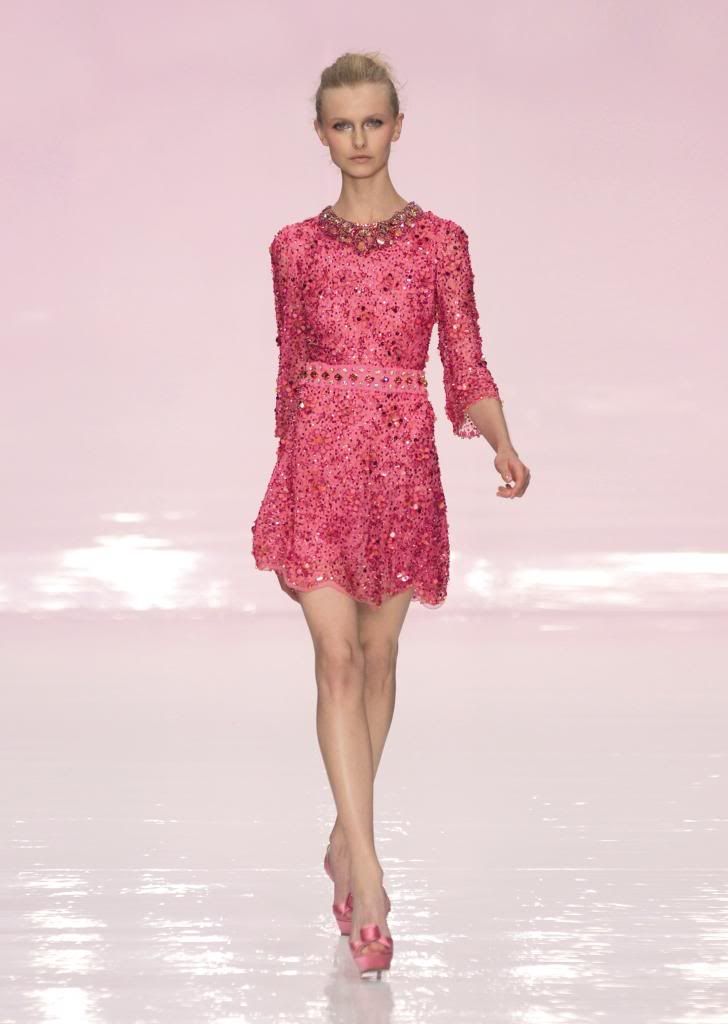 beaded pink chiffon by Jenny Packham image@V&A Jenny's mainline dresses begin at the £1500+ mark we have chosen a selection for you below. I usually sigh when I hear that that big name designers are selling a diffusion line at Debenhams, I can cope with buying my Jasper Conran Egyptian cotton sheets in the sale from there, but times are hard and if you are in need of some Jenny Packham packham glamour to feel elevated from the darkness or have a wedding to go to (may god be with you) then claw your way through Debenhams over packed rails looking for a line called No.1 Jenny Packham it includes hair accessories and shoes, better scroll the bar below to view our selection of the best of the No.1 line.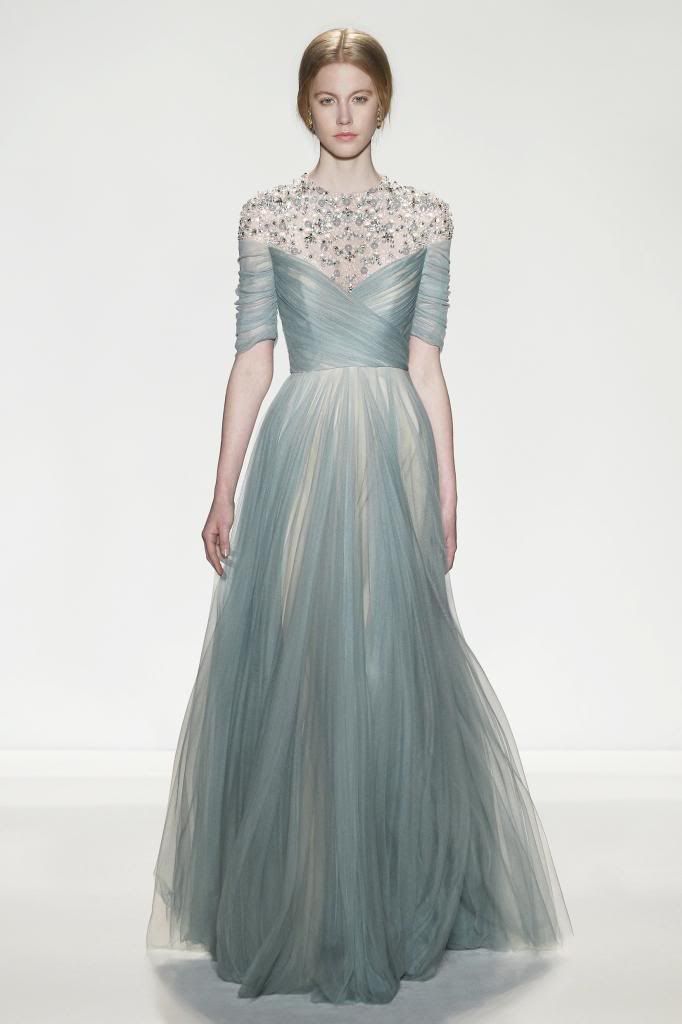 Never as a child did I fantasize about a big poofy meringue of a wedding dress, I'll admit to rampant ego mania and vaulting ambition, its not so much about winning some prize or gong, its about getting to wear one of those dresses for a really good reason, see you on the 19th then.
Booking for Fashion in Motion starts from July 8th, the event is free but booking is essential and tickets will go quickly. Phone call +44 (0)20 7942 2820 to book your ticket, good luck, hope you get a front row seat.
All images are the copyright of V&A Museum all designs shown are by Jenny Packham.
comments powered by

Disqus
x
Email Post
You can email the Post below to a friend. Simply fill in the form and click send.
Post name: