FASHION fox
is a British fashion blog run by women's fashion insiders based in London.
With hot fashion tips, styling, fashion and beauty advice Fashion Fox takes you on an adventure in fashion.
Guest blogger Lorna Carvill owner and fashion director of Perry Nelvilltells us her top picks from the graduate fashion weeks.
'A new crop of budding artists and designers have showcased an eclectic and very accomplished selection of work throughout the fashion and textile degree shows this year. After visiting about 80% of shows here are some of my favourites.
I was delivered the first big news this season on a postcard from Blackpool, courtesy of Carrie-Ann Stein (Central St. Martin's) Stein has produced a collection of oversized garments in the form of postcards depicting raw, run-down parts of Blackpool. Technically executed knits have been used as the background with printed photographs depicting areas of dreariness juxtaposed with textured yarns and burst of colour giving depth and a playful aspect to each different frame. Stein wasn't scared to experiment with the combination of techniques to produce exactly what she wanted, and we love this. It's a party on a postcard.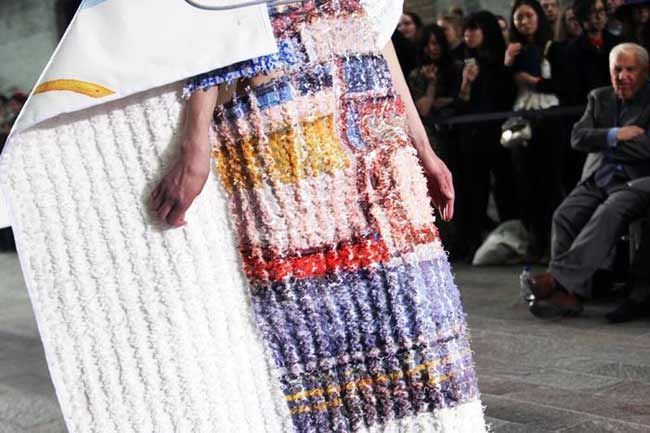 Keeping with the knit chat, we have noticed a selection of technically talented knitters emerge from De Montfort University over the past couple of years, such as Alison Woodhouse with whom we worked last year. This year makes no exception, with Naomi Lobley making us tremendously excited with her super creative outpouring of experimental hand knitted garments combining chunky and lightweight yarns, offset placement of embellishment and the use of colour expertly minimal throughout. Looking through this portfolio was definitely one of our highlights this season. If Herzog & De Meuron did experimental knitted model making in their development process, this would be it.
Naomoi Lobley
Our eco-friendly find of the season came from Claptrap Boutique, co-founded by two Edinburgh College of Art graduates, illustrator Tamsin Scott and costume designer Kat Murray. They presented wonderfully intricate hand-rendered illustrations printed onto unwanted and reclaimed fabrics, making each item a totally unique alternative to fast- fashion. Not many brands can use big bird yellow (and bananas?!) yet keep them completely cool and wearable (because you WANT to wear them), but Claptrap can. There are huge possibilities where the artists could take this fun brand, and I can't wait to see what they have in store.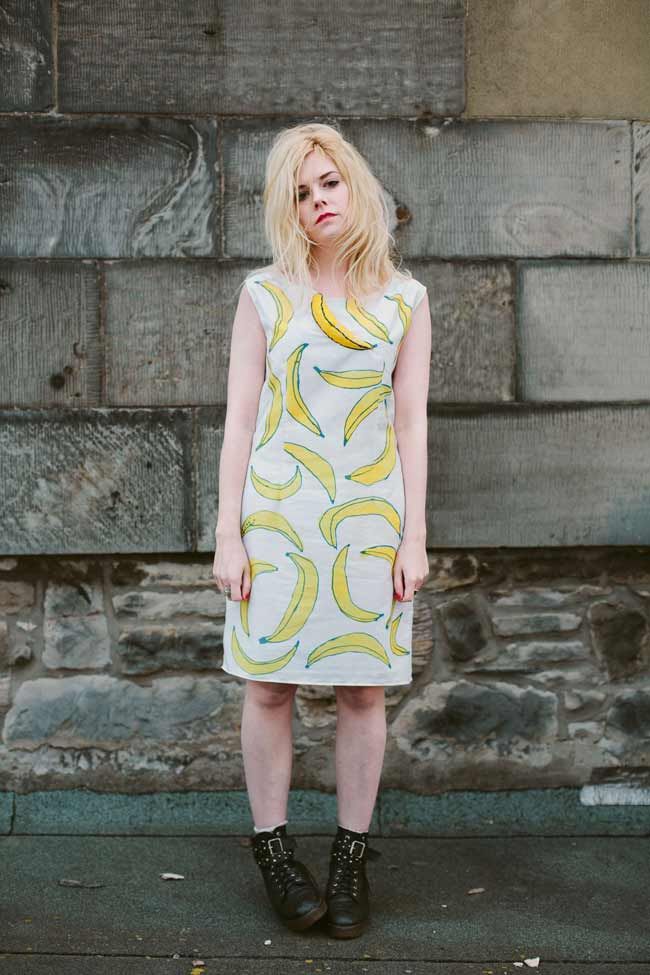 Claptrap Boutique
Sarah Harnison (Chelsea College of Art) charmed us with her collection of simple dresses with beautiful and slightly tongue-in-cheek mix of photographic prints mixed with hand-drawn illustrations and notes. Shaded nostalgia has been juxtaposed with bright hand drawn aspects of the print illustrations to conclude in a collection we can't wait to our hands on.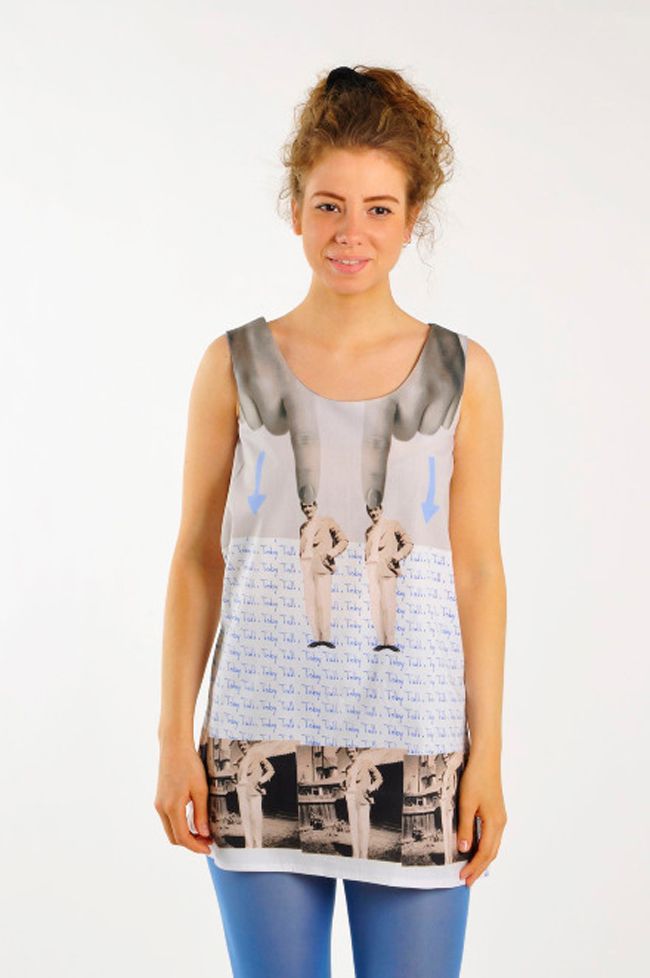 Finally, we came across Tiffany Marshall (Sheffield Hallam University)one of the Midlands Fashion Awards Finalists (decided October '13) and who has produced a moody, sexy collection of garments and accessories which I dare you not to want. Inspiration has been taken from elaborate jewellery found in different cultures around the world, whilst maintaining a level of simplicity, elegance and confidence through the use of limited colour, beautiful materials including silks, chiffons and feathering, all accompanied by bold accessories.
Tiffany Marshall
comments powered by

Disqus
x
Email Post
You can email the Post below to a friend. Simply fill in the form and click send.
Post name: